CHARITY GALA AUCTION
28 November 2019
LIONS CHARITY GALA AUCTION - 28 NOVEMBER
The stunning pride of beautifully decorated lion and cub sculptures has delighted thousands of residents and visitors since the trail was launched on World Lion Day to celebrate Queen Victoria's 200th anniversary and raise funds for local charities.
After over 10 weeks displayed in pride of place across the Royal Borough, the magnificent, supersized lion and cub sculptures will be sold at a glittering charity gala auction at the Runnymede on Thames Hotel & Spa on Thursday 28th November.
AUCTION HOSTS - The auction will be conducted by the charismatic Hugh Creasy from Christie's and the evening's host is renowned broadcaster and actor Tim Brooke-Taylor OBE.
ENTERTAINMENT - The evening will also feature live performances by West End 'Lion King' and 'Motown' musical stars David Albury and Cherelle Williams and fun activities including a 'Lucky Simba' prize tree, an exhibition of winning images from Tusk's Year of the Lion Photo Competition, 'pin the tail on the lion' competition (closest wins a 30cm mini-lion!), designer face-decoration and a raffle for the chance to win a full size blank lion sculpture and other fabulous prizes.
THE PRIDE - Thirty eight of the magnificent lion and cub sculptures will be going under the hammer - 31 large lions and 7 lion cubs, including a large plain white lion sculpture for decoration to a design of the buyer's choice by award-winning Windsor artists Lisa Todd and Liv Clarke
All of the lions and cubs will be on display during the evening. NB. Lions sponsored by schools are being returned to them as a legacy of the project so will not be part of the auction.  These include Blossom, Lambrook, Together We Grow, Hakuna Matata, Tree of Life, Upendo, George and Roary.
AUCTION TICKETS
1900 - Champagne reception, selection of hot bowl food, entertainment
(Bowl food is approximately a third of the size of a main course and was served at recent Royal weddings. A selection of delicious hot dishes will be served during the champagne reception).
2000 - Windsor Town Crier calls guests to Grand Union Suite
- Dessert, cheeseboard, lion chocolates and wine on the table (1 bottle of red & 1 white per table)
2015 - West End singers David Albury and Cherelle Williams perform
2020 - Tim Brooke-Taylor welcomes guests
2030 - Christie's Auctioneer Hugh Creasy. Online auction goes live
2145 - Auction ends (approx)
- David Albury and Cherelle Williams perform
- Pay bar
2300 - carriages
Auction tickets are £70.00 and include champagne reception, selection of hot bowl food, dessert, cheese platter, wine, lion chocolates, auction catalogue and live West End entertainment.
To book your tickets and  for further details please email auction@lionsofwindsor.org for details.  Everyone is welcome!
CHARITIES - 100% of event profits will be donated to Thames Hospice, The Lions Club of Windsor, Look Good Feel Better and Tusk.
AUCTION BIDDING
There will be several ways to bid for the magnificent lion and cub sculptures.
Lions of Windsor auction host Tim Brooke-Taylor OBE presenting the BBC's long-running show 'I'm Sorry I Haven't a Clue' 
Christie's auctioneer Hugh Creasy will be conducting the Lion auction.  Hugh is an Auctioneer and Business Director at Christie's Auction House and primarily works in the Modern Art and Impressionist departments.  This will be the first time he has auctioned a pride of lions!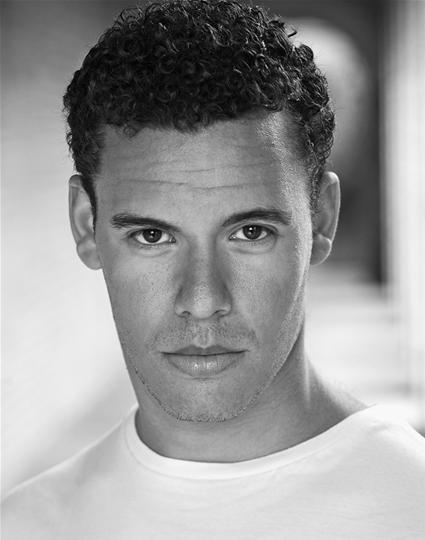 Lion King and Motown musical star David Albury will be taking to the 'mane' stage at the Lions of Windsor charity auction, performing with co-star Cherelle Williams.
West End and Motown music star Cherelle Williams, will be performing at the 'Lions of Windsor & Maidenhead 2019' auction on 28th November.
LIONS ROAR GOODBYE WEEKEND - 9-10 NOVEMBER - Windsor Yards (ex-Fenwick store)
Come and see all of the lions displayed in one giant pride at the 'Lions Roar Goodbye' auction preview weekend. Take photos of any you may have missed on the trail and decide which lions or cubs you may like to bid for at the auction!
As well as the giant pride, there will also be creative workshops, live entertainment, children's activities, a Dawson's 'Antiques Roarshow' valuation desk for people to bring small items they would like valued, a chance to try your hand at traditional fairground art and calligraphy with Carters Steam Fair lion, a bar/cafe and more!
See the Roar Goodbye page of the website for further details.  Tickets are available via Eventbrite or on the door at the weekend.
Lion designs
The magnificent, eye-catching lion sculptures have been transformed into unique works of art by some of the world's leading artists, designers, illustrators, mosaicists, print makers and street artists.
Lion artists include iconic fashion designer Dame Zandra Rhodes; former Studio Director of Christian Lacroix, Craig Wheatley; celebrity Thai jeweller and member of the Thai Royal family, Rojanatorn Na Songkhla; and mother and daughter fine artists Lélia and Lyora Pissarro, descendants of celebrated French impressionist Camille Pissarro.
Lion artists travelled from Paris, New York, Hong Kong and Thailand to paint their lions, which were gathered together for the media launch by Windsor Castle in July and went on display on World Lion Day in August, delighting and entrancing hundreds of thousands of residents and visitors from around the world over the ten week public art sculpture trail.
You can find out more about the lions and cubs and their artists' inspiration on the Lions page of the website.
Iconic fashion designer Dame Zandra Rhodes with 'Winston Wiggles', decorated in spectacular Zandra Rhodes style!
'Le Roi des Fleurs' with his artist, the former Studio Director at Christian Lacroix,  Craig Wheatley, who works with fashion houses such as Louis Vuitton, Kookai, Schiaparelli, Isabel Marant, Berluti, Barbara Bui, Astrid Elisee, Fête Impériale and interior designer brands Designers Guild and Vista Alegre. 
'Diamond Empress'  artist Anna Kompaniets has worked with the late Alexander McQueen, Andrew Logan, Hew Locke and Vivienne Westwood and her stunning work has been displayed at Tate Britain, Turner Contemporary and The Globe Theatre.
Kaffe Fassett has inspired people across the world with his colourful fabric, knitting, needlepoint, patchwork, painting and mosaic work.  He was the first living textile artist to have a one-man show at the Victoria & Albert Museum in London, which attracted such crowds that the Museum doubled attendance figures and the exhibition toured to nine countries, including Iceland where 5% of the country's population attended!  Kaffe painted the fabulous 'Rose Marble Lion', displayed in the heart of Windsor this summer.
Artist Lélia Pissarro with her beautiful 'Lioness is More' and Welsh Guards at the event media launch in July.  Lélia follows in the footsteps of her great-grandfather, French impressionist Camille Pissarro.  She sold her first canvas to a New York art dealer when she was only four years old and at fifteen, exhibited at the Luxembourg Museum in Paris.  Her work is now exhibited in galleries around the world, including The Mall Gallery in London, major museums in Japan and the Museum of Art in Fort Lauderdale, Florida.  Lélia's daughter Lyora Pissarro also painted a lion, creating a mini-Pissarro pride!
Lélia's daughter, Lyora Pissarro, with her stunning lion 'Alan Howland'.   Lyora lives in New York and flew over to the UK especially to decorate her lion for sponsor Winsor & Newton. Lélia and Lyora painted their lions  side by side in the the conservatory of their family home.  Lyora said: "I've enjoyed this project so much and working with my mother has been such fun. I truly support the importance of the Lions of Windsor project, making art accessible and spreading colour and joy to the streets of England has been an amazing honor".   
Described as the ultimate young painter in GQ magazine, Lyora sold her first painting at 6 years old and her work is now shown in galleries around the world, including the Christopher Clark Gallery (San Francisco), Stern Pissarro Gallery (London), Bertha and Karl Leubsdorf Art Gallery (New York City) and Galerie d'Orsay (Boston). 
Lion artist MrASingh adding the finishing touches to 'LifeLion', which was displayed this summer at The Gallery at Ice in Windsor High Street. 
MrASingh is a multi award-winning artist and digital influencer whose art has attracted over 30 million views on social media. He has collaborated with major brands all over the world and his work has featured in more than 20 exhibitions in American, the UK and Europe including The Wallace Collection, The Ritz and The Savoy in London.  The wallaby sculpture he painted recentlyfor the 'Wallabies Gone Wild' public art trail, sold for £16,000 at the charity auction.
"As one of the first businesses to sign up as a [Pig] sponsor, we saw the enormous positive benefits of being involved from the outset. The response from locals and visitors alike was remarkable."
Martin Tracy, The Framing Workshop
"'Gromit Unleashed' saw 1.18m visitors over the 10-week display period, of which 900,000 visited specifically to see the Gromit sculptures. Footfall to Bristol's Museums doubled."
Gromit Unleashed, Bristol
"The King Bladud's Pig project was the best thing that ever happened in Bath on many fronts. It really increased footfall around the city and helped independent retailers. It also brought people into Bath from the local environs, who continue to come long after re-discovering what a wonderful city Bath is."
Annette Martin, Bath Aqua Glass
"The Swans of Wells sculpture trail really put Wells on the map in 2012 and attracted thousands of visitors to the city. Local businesses reported a significant increase in trade and people were drawn to parts of Wells they hadn't visited before. The auction raised an incredible £100,000. We are all still talking about it today."
Danny Unwin, Mayor of Wells 2012
"Gromit Unleashed has helped shine a light on Bristol as a hub for culture, tourism and creativity and showcase its strengths in front of an international audience. We enjoyed tremendously positive publicity, welcomed more visitors from far and wide, and our businesses reaped the benefits."
John Hirst, Chief Executive, Destination Bristol
"The King Bladud's Pigs were one of the best boosts to tourism that I have experienced."
Charles Curnock, Administrator, Bath Abbey